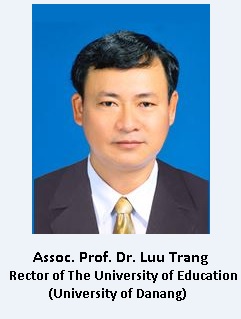 Welcome to the University of Science and Education (University of Danang) - a dynamic public university and a prestigious training and research center which accompanies and gives you a lot of opportunities to stimulate your creativity, to wake up your passion and to build your successful startups.
The University of Da Nang - University of Science and Education (UD-UEd) was established from precursor institutions of education and training after the liberation of the Southern Vietnam and the reunification of the whole country. It has been more than 40 years old. During the past more than four decades, many generations of UEd teachers and students have overcome a lot of difficulties and challenges to fullfil their teaching and learning tasks and to make the university become one of the national key education universities, a center for scientific research and technology application serving the socio-economic development of provinces and cities in the Central Region and Highlands in particular and the whole country in general.
Actively innovating and developing in all aspects, the University of Science and Education welcomes you to visit, work, and study for our own future in the journey of sustainable development and international integration. Our motto is: the success of the students is the success of the university!
Sincerely welcome you!