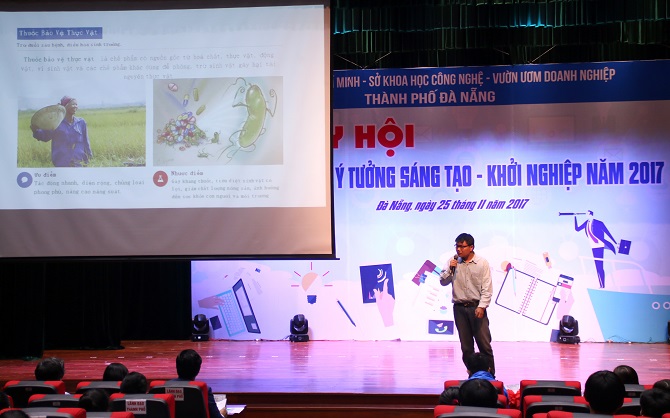 Student Nguyen Phuc Quan (UE-UD) presented a presentationon "The production of silver nanoparticles by biological methods applied in plant protection"

The third prize belonged to students of University of Science and Technology, UD (DUT-UD) with the idea "Programming toys, development thinking."The idea "The automatic bus fare collection system" of DUT – UD's students; "Fbus - Electronic payment for public transport" of students from University of Economics, UD and "Huong Gom –Charming national identity" of Da Nang Architecture University's students won the consolation prizes.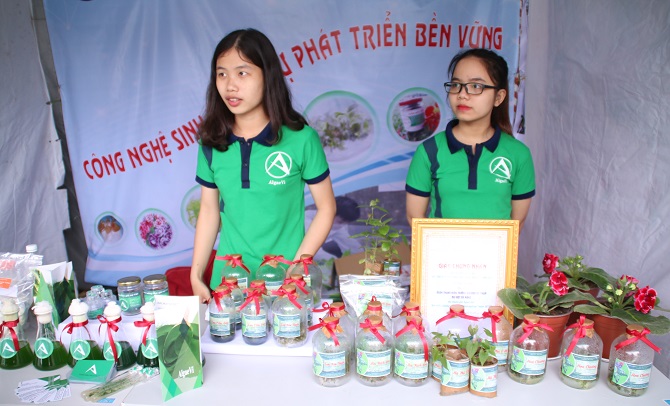 "The production model of mushrooms on the melaleuca tree" of UE-UD students was displayed at the contest

The "Ideas incubation" contest was one of the activities of the festival "Connecting the creative idea and Start-up" co-organized by Danang Youth Union, Danang Department of Science and Technology and Danang Business Incubator. The contest attracted 72 ideas fromvarious high schools, vocational colleges, and universities. There were 22 outstanding ideas from DUT-UD, UE-UD, Faculty of IT and Communication – UD, Duy Tan University, Danang Architecture University, College of Commerce and College of Transportation Central and five were selected to the final round.