Meeting with the Fulbright Specialist
In the academic year 2022-2023, the University of Danang - University of Science and Education (UD-UED) welcomes Prof.
Radha Pyati, the
Fulbright Specialist to come and work at the university.
On December 14th, 2022, UD-UED had the first official meeting with Prof.
Radha Pyati at the university level.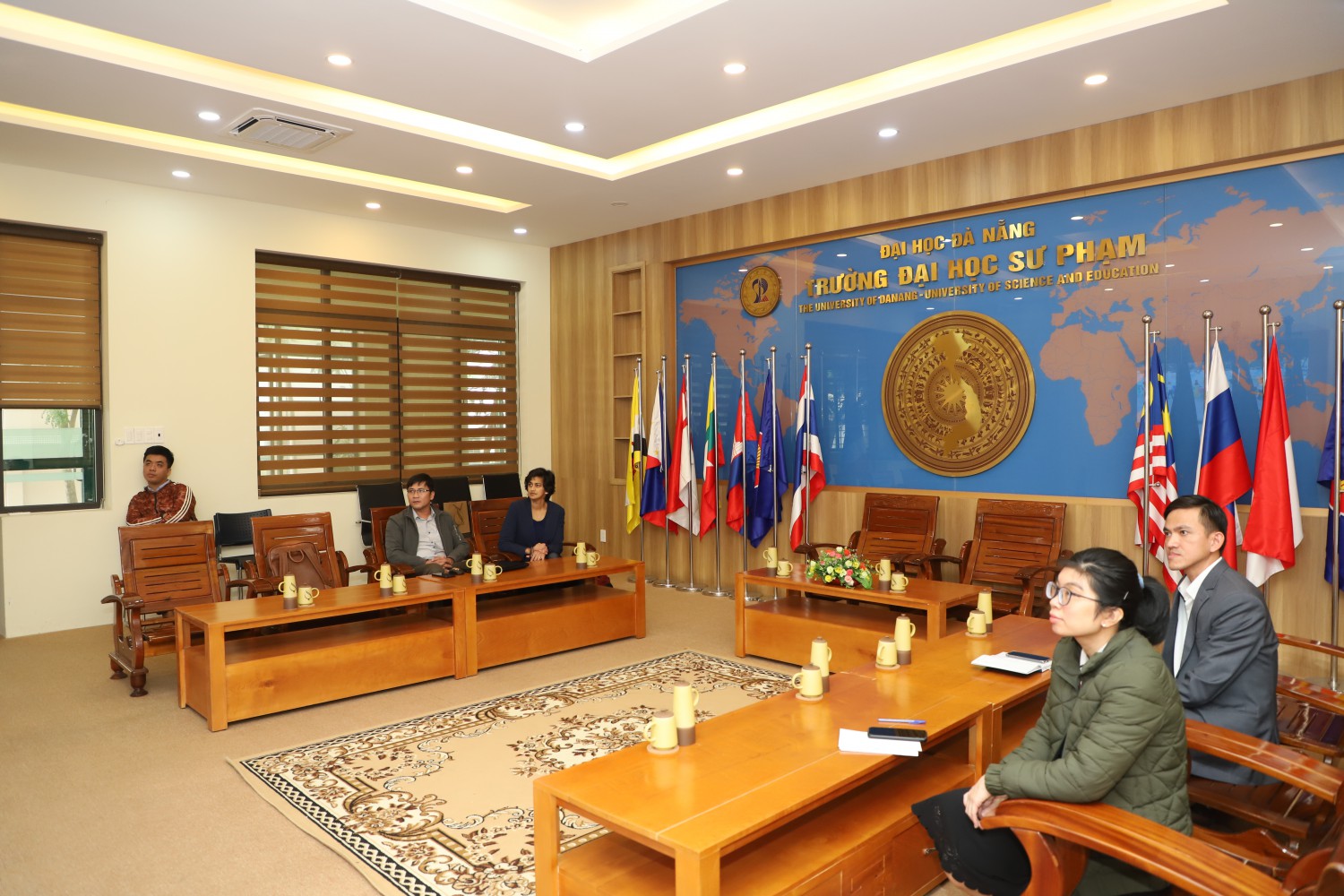 The full view of the meeting
At the meeting there was the participation of Prof. Radha Pyati,
West Chester

University - the Fulbright Specialist . From UD-UED, there were representatives:
Dr. Nguyen Quy Tuan, Head of Department of Science and International Cooperation and Dr. Tran Duc Manh, Dean of the Faculty of Chemistry.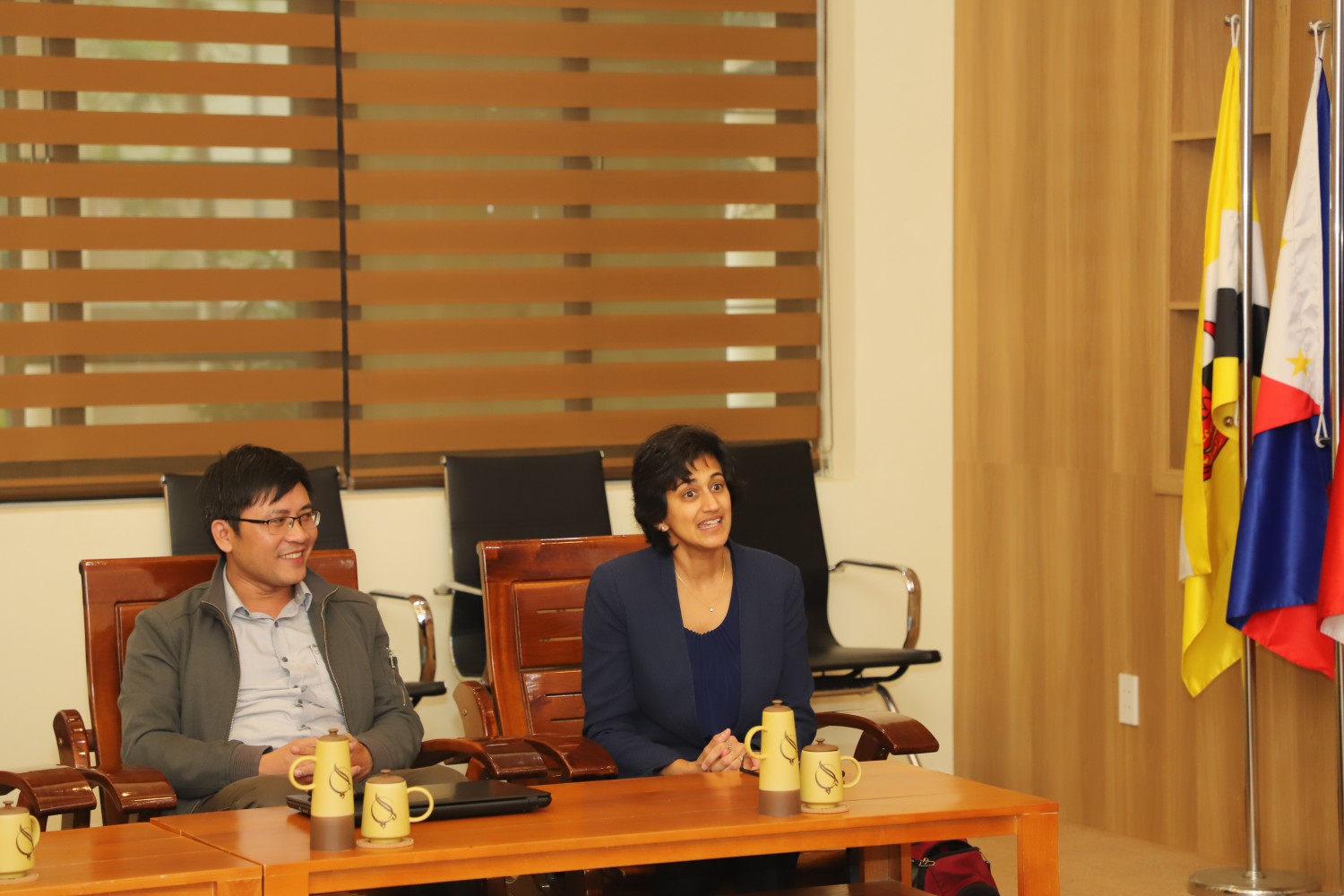 Prof. Radha Pyati made the speech at the meeting
The university representative made an introduction on UD-UED and Da Nang city with the focus on the outstanding features.
According to the schedule Prof. Radha Pyati will work with the Faculty of Chemistry till 4/1/2023. Besides, Prof. Radha Pyati will also have a seminar with lecturers and students of UD-UED on her research orientations and she will give some information on scholarships and admission procedure in the USA in the seminar.
At the end of the meeting, the two sides gave presents to each other to mark the first meeting.
Prof. Radha Pyati gave the present to Dr. Nguyen Quy Tuan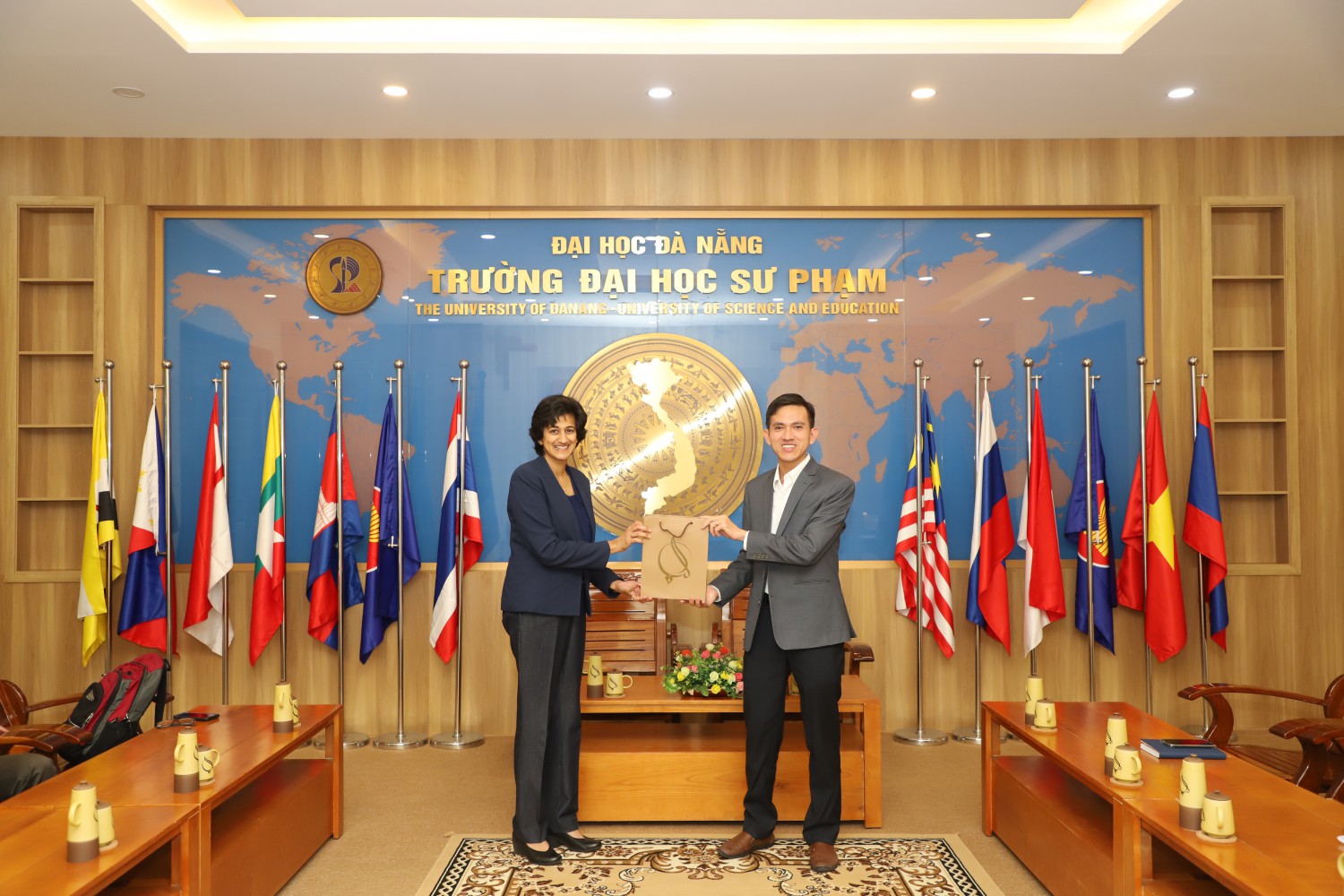 Dr. Nguyen Quy Tuan gave the present to Prof. Radha Pyati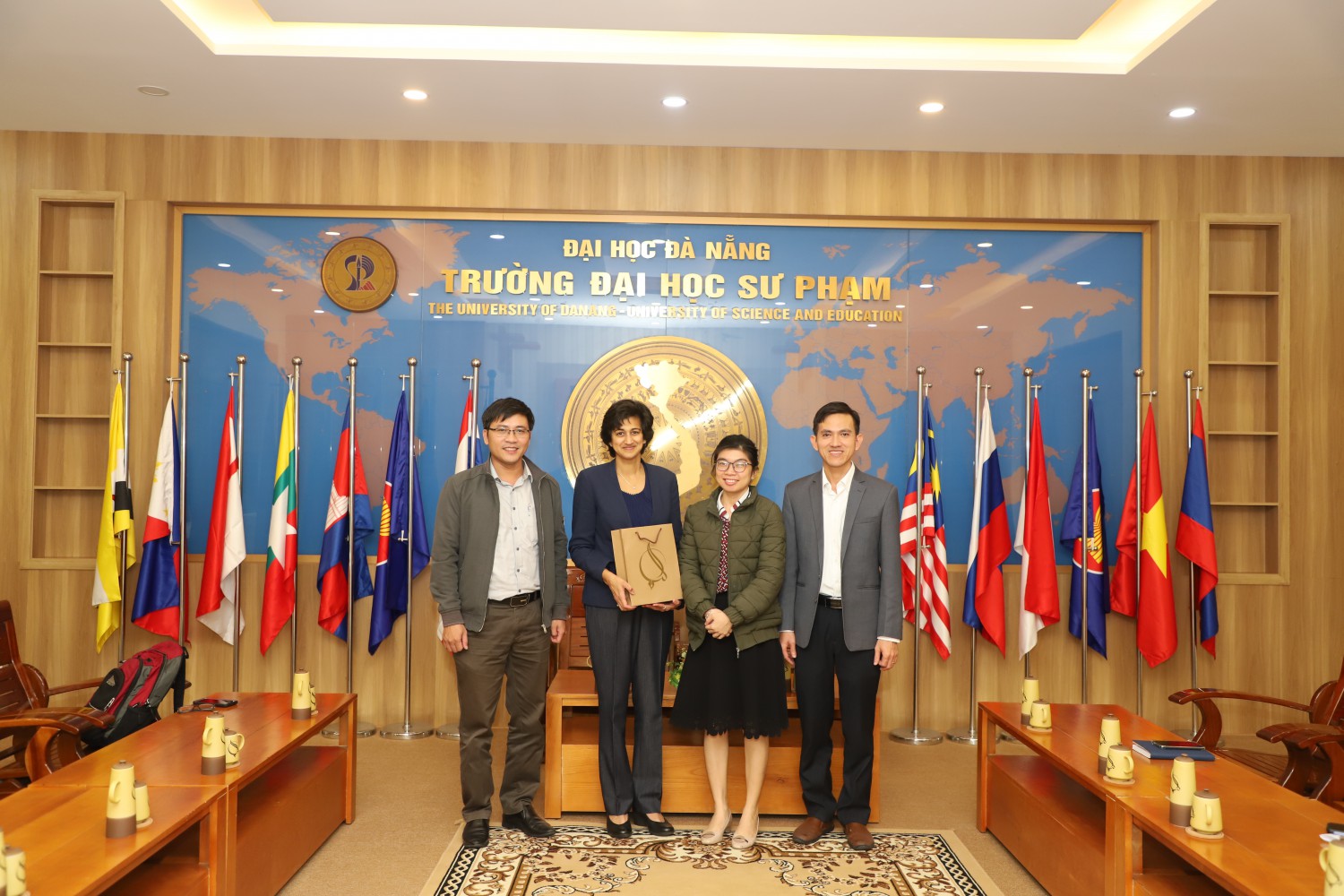 "The Fulbright Specialist Program, part of the larger Fulbright Program, was established in 2001 by the U.S. Department of State, Bureau of Educational and Cultural Affairs (ECA). The program pairs highly qualified U.S. academics and professionals with host institutions abroad to share their expertise, strengthen institutional linkages, hone their skills, gain international experience, and learn about other cultures while building capacity at their overseas host institutions. The Fulbright Specialist Program aims to provide a short-term, on-demand resource to international host institutions, giving them greater flexibility in how they participate with Fulbright. Specialists are strongly encouraged to continue to work with host institutions in the years following their initial exchange, creating opportunities for ongoing cooperation and consultancies."