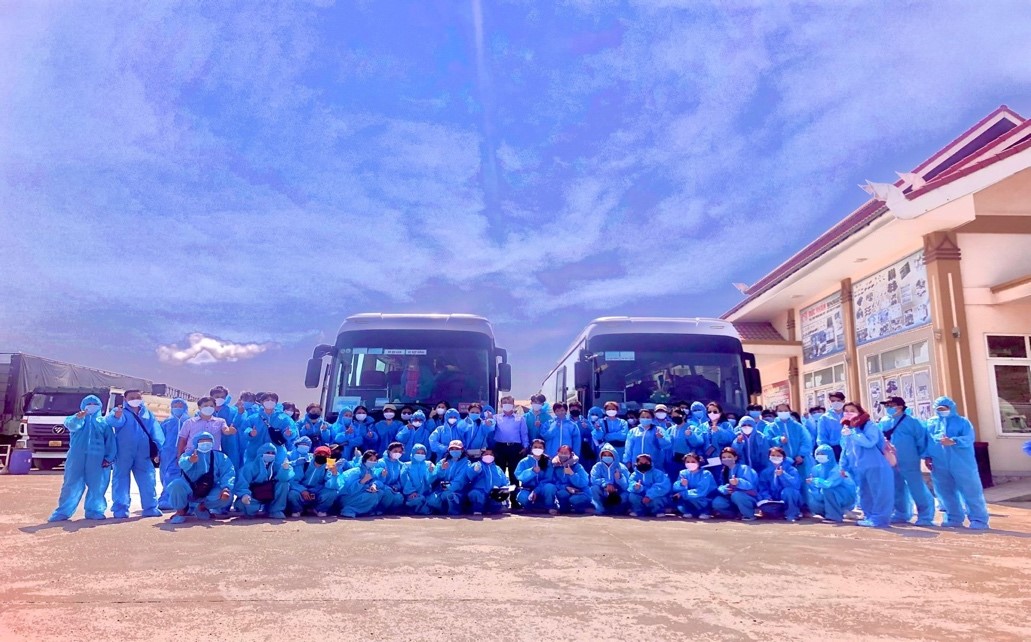 On March 1, 2022, PhD candidate Chanthavisouk Satsamay from Salavan province (Laos) was one of 75 Lao students who were supported by The University of Danang – University of Science and Education (UD-UED) to enter Lao Bao international border gate, Quang Tri province.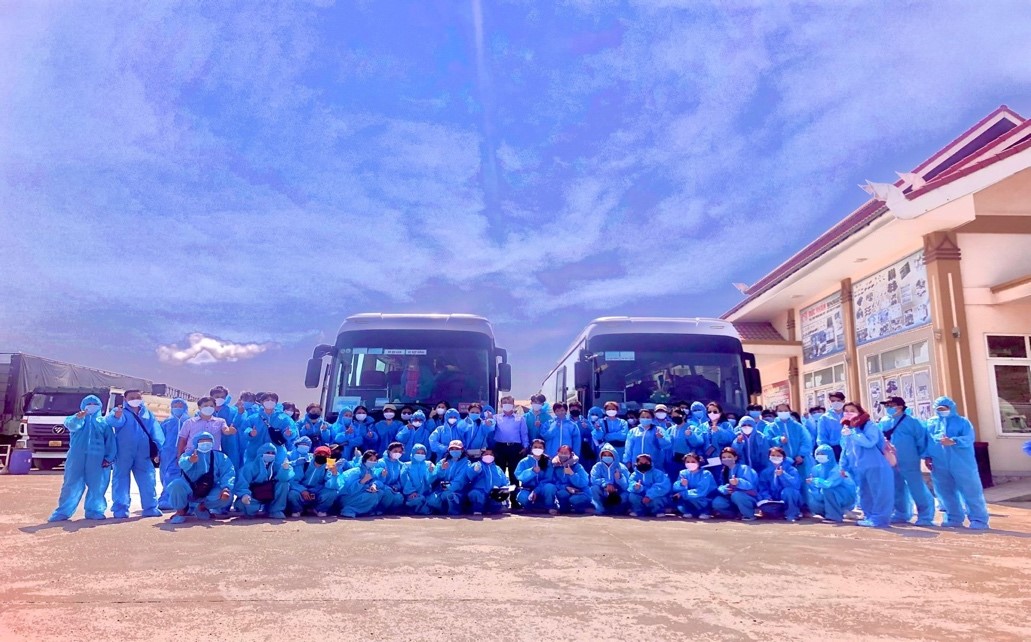 Lao students entering Lao Bao International Border Gate
Returning to UD-UED to apply for admission to the PhD program in Information Systems, candidate Satsamay shared: "Previously, I took undergraduate and graduate degrees at the University. This time, I am very happy to be able to come back to UD-UED for my PhD program. For me, meeting old friends and lecturers makes me feel like returning to my second home. I would like to express my gratitude to the University for helping me to enter the country and supporting me in applying for the admission to PhD program.".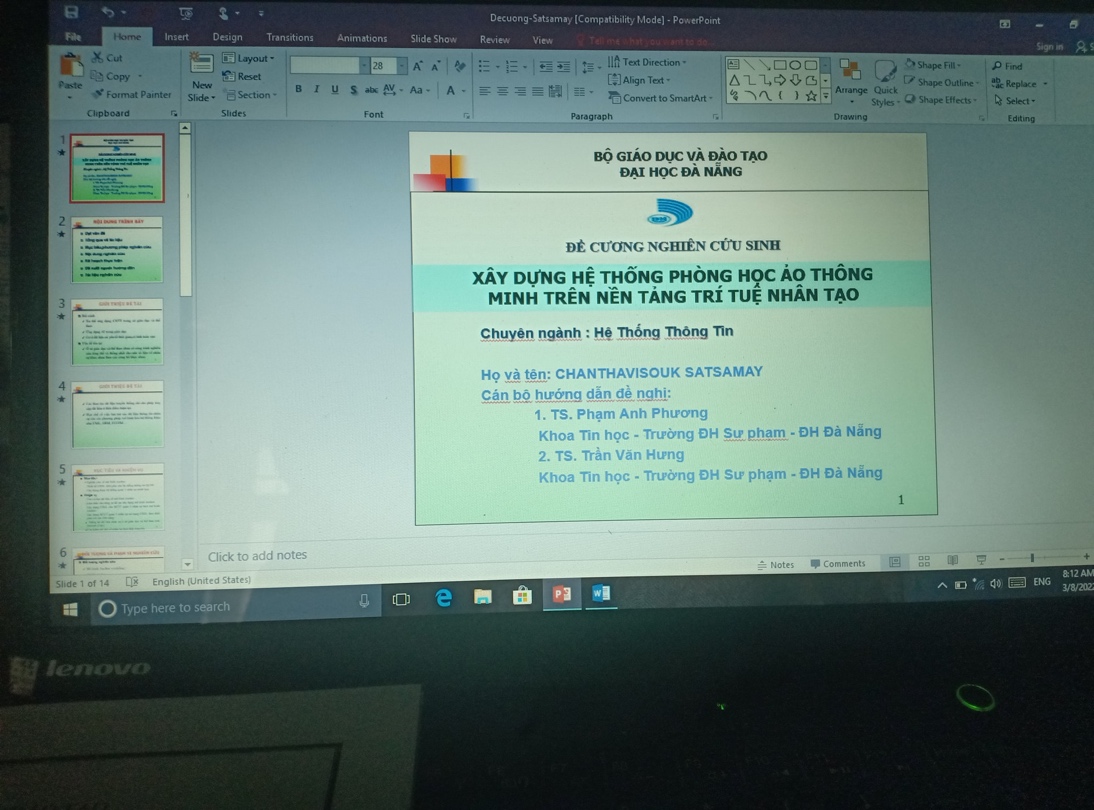 Candidate Satsamay prepared slides for his presentation
Candidate Chanthavisouk Satsamay said that he was currently preparing for his presentation for the admission to the PhD program in Information System. He had completed the application, discussed with the supervisors about the topic and was preparing for the presentation in front of the review board as well as improving his presentation skills in Vietnamese. The help from lecturers as well as work experience gave him more confidence in the upcoming tasks.
It is known that candidate Chanthavisouk Satsamay is currently Deputy Director of Information Technology Center, Department of Education and Sports of Salavan province (Laos). Previously, he graduated with Bachelor's degree in Mathematics – Informatics Education in 2008 and Master's degree in Information System in 2017 at UD-UED. He also has years of experience in managing Laotian students coming to Vietnam to study under scholarship programs between the two countries and between localities. Candidate Chanthavisouk Satsamay will be funded to study under the scholarship program between Danang city and Salavan province and other provinces of southern and central Laos.
Congratulating candidate Chanthavisouk Satsamay on returning to his second home to continue to realize his dreams and plans.