On the morning of February 10, 2022, with the permission of the People's Committee of Da Nang City, the Department of Foreign Affairs in Da Nang City, the Department of Foreign Affairs in Quang Tri Province, the People's Committee of Quang Tri Province, the University of Danang and the coordination of Danang International Cooperation Development Center (ICDC), the delegation of the University of Danang - University of Science and Education (UD-UED) led by Dr. Nguyen Van Sang (Deputy Head of Department of Science and International Cooperation) and MA. Huynh Bong (Deputy Head of Department of Student Affairs) welcomed 69 Lao students at Lao Bao International Border Gate (Quang Tri province).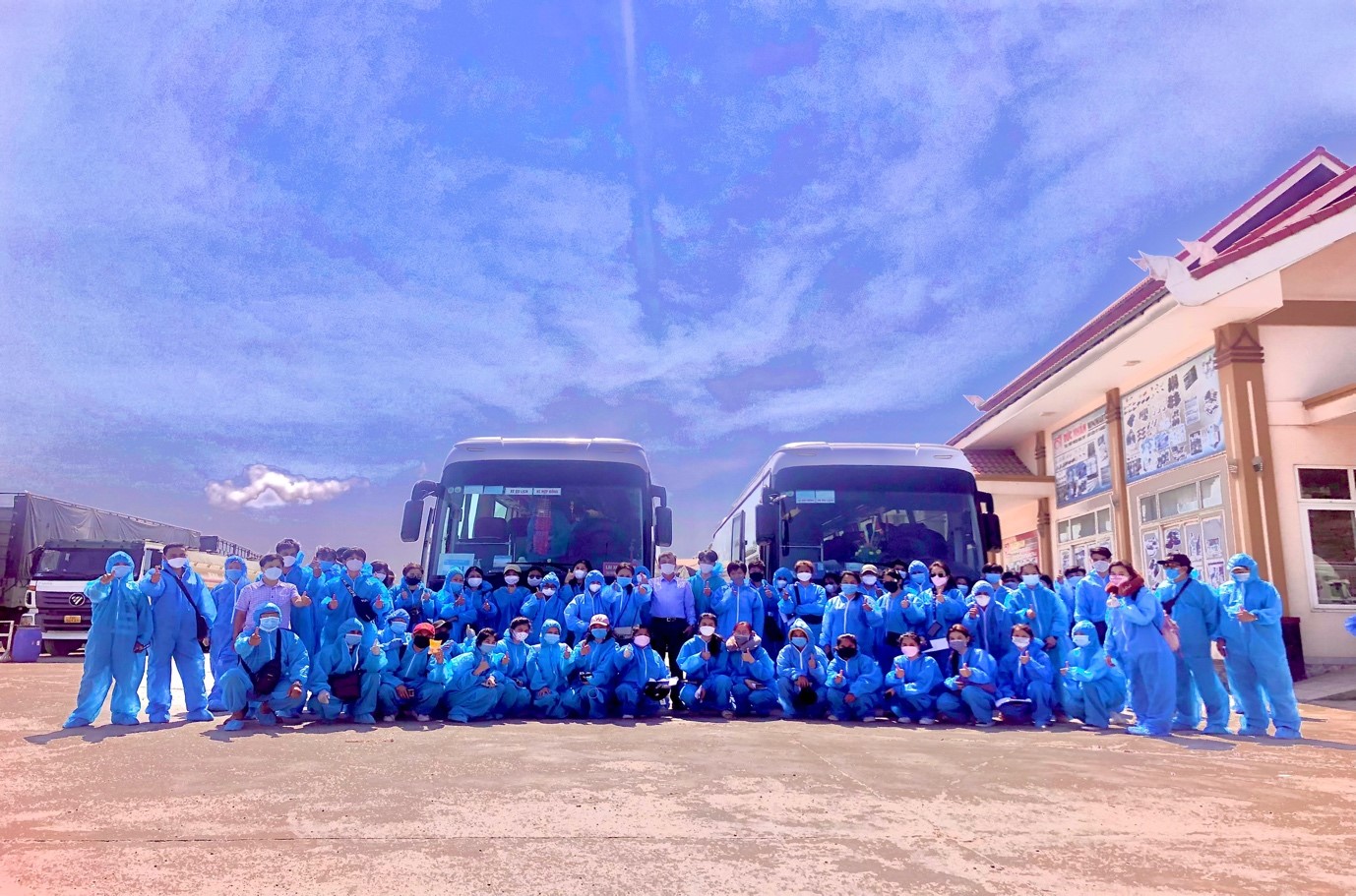 UD-UED delegation and Lao students
The above students from 06 provinces of Southern and Central Laos getting admission to UD-UED for the academic year 2021-2022 included 10 students of Borikhamxay province, 11 students of Attapeu province, 12 students of Savannakhet province, 12 students of Sekong province, 15 students of Salavane province and 09 students of Champasak province.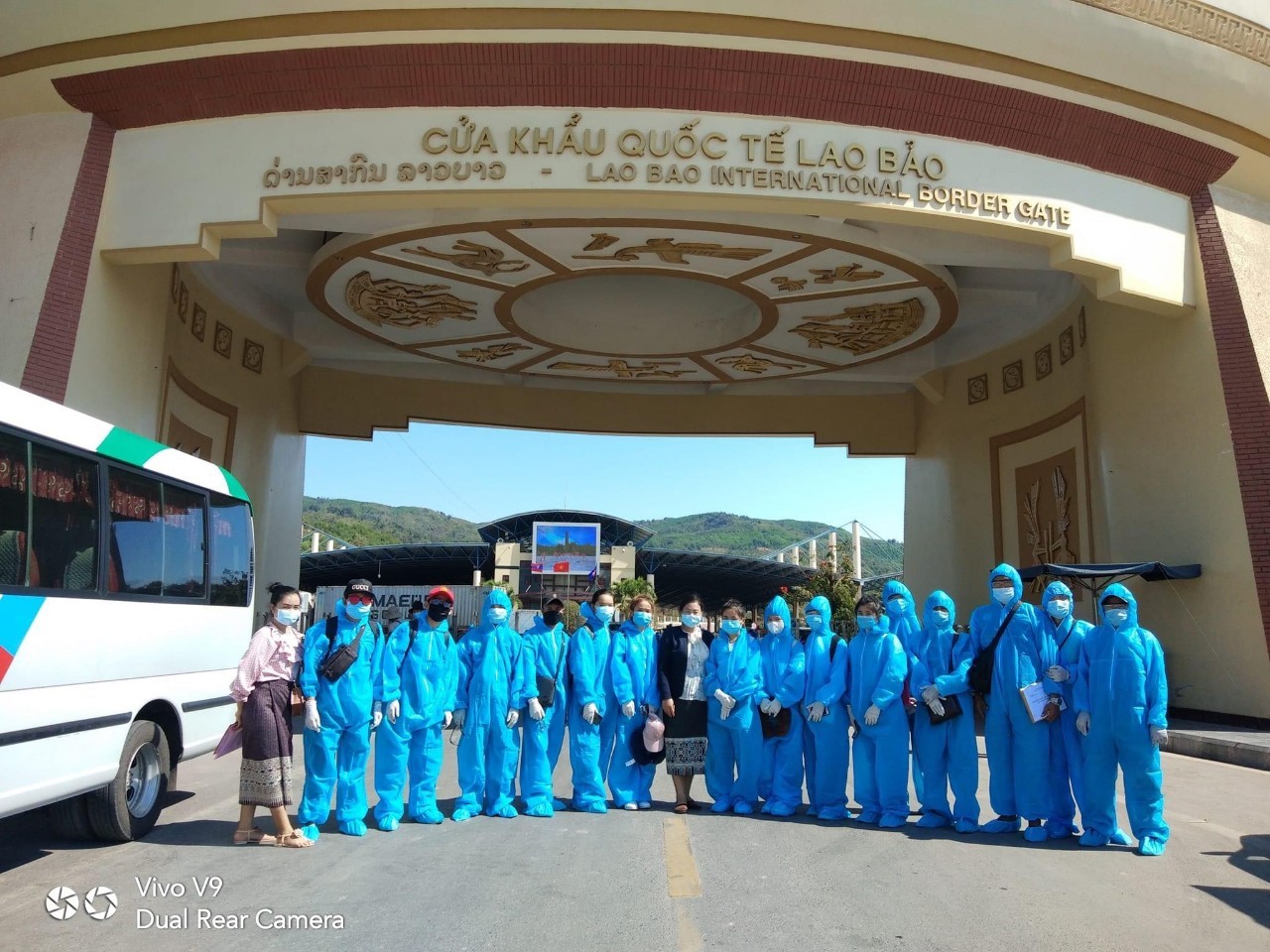 Lao students conducted the entry procedures
Mr. Lamphone Kenmany, Head of International Cooperation
Office
, Department of Foreign Affairs of Bo
ri
khamxay province (Laos) shared:
"Bo
ri
khamxay is grateful to the University leaders and related
department
s for creating all
the best
conditions for
Lao
students to
enter Vietnam
.
I hope that
the cooperation between the two sides
will
be more strengthened"
.
In addition
, Mr. Kongma Vongsengchanh, Head of Culture and Education Department, Consulate General of Lao PDR in
Da Nang
City expressed
his
gratitude
to UD-UED
for the support and
care for
Lao students
in the past time. The above-mentioned
students will be under
medical observation after
entering
the UD-UED dormitory according to the guidance of the Ministry of Health before returning to
their
study.
Currently, there are more than 150 Lao students studying at undergraduate and post graduate levels and taking the Foundation course (Vietnamese Language course) at UD-UED. UD-UED has always been a prestigious educational institution chosen by Lao students as well as the Southern and Central provinces of Laos. Recently, UD-UED has been honored to be awarded the Third Class Labor Medal by the President of Lao PDR for the achievements in training human resources for localities in Laos.