Confirming the position, University of Science and Education received lots of international students taking PhD programs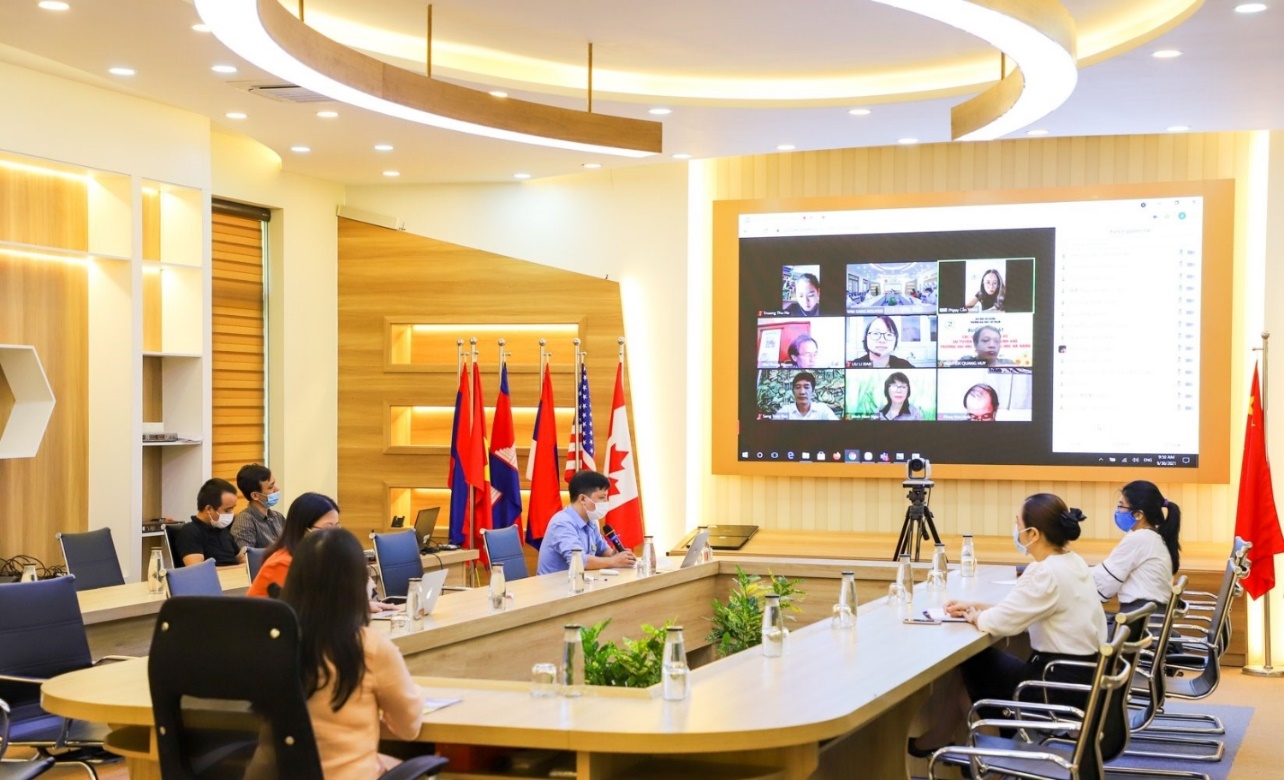 Recently, 03 foreign candidates have been officially accepted to become PhD students in Linguistics and Educational Management at the University of Danang - University of Science and Education (UD-UED). Their study programs start from January, 2022.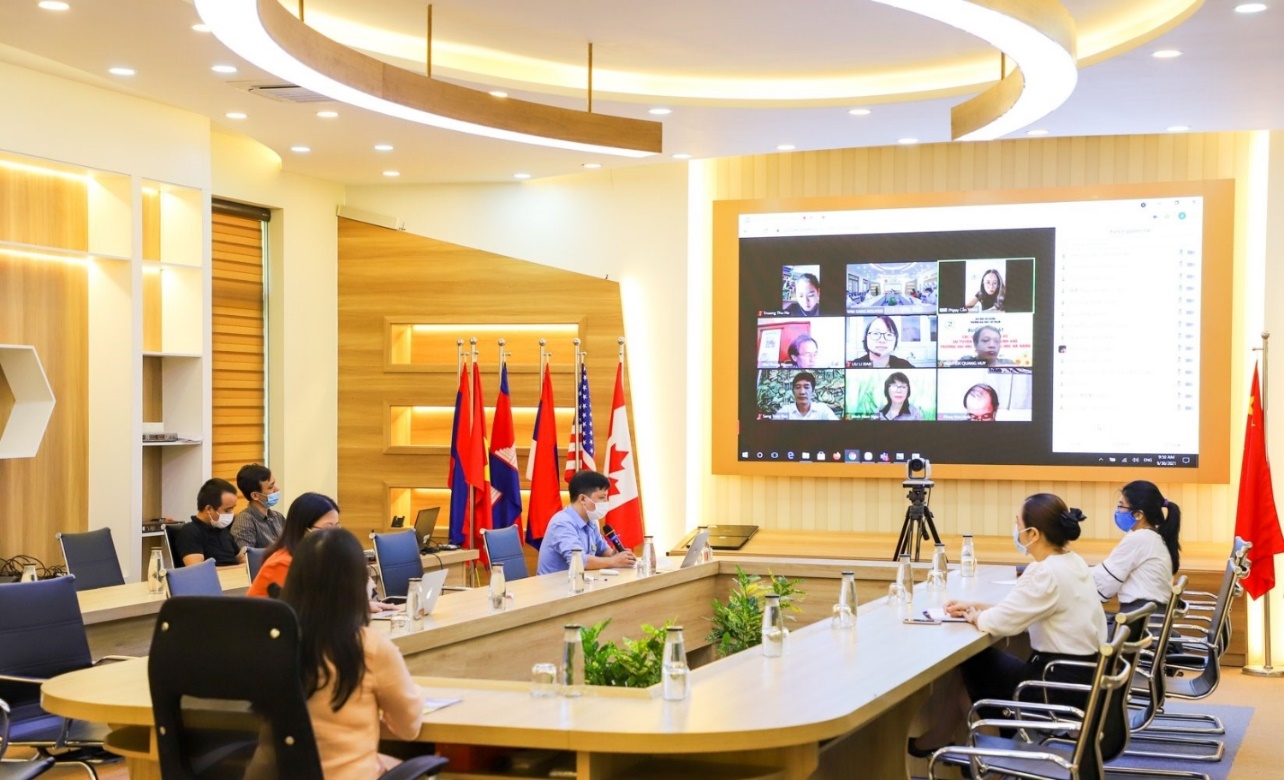 Meeting with Chinese candidates registering PhD programs
The new PhD students were all assessed by the Scientific Council as having the extensive scientific background and work experience directly related to the field of research at the doctoral level. Accordingly, 02 PhD students majoring in Linguistics are lecturers of Guizhou Minzu University (China) and 01 PhD student majoring in Educational Management is Deputy Head of Office of the Ministry of Education and Sports (Laos).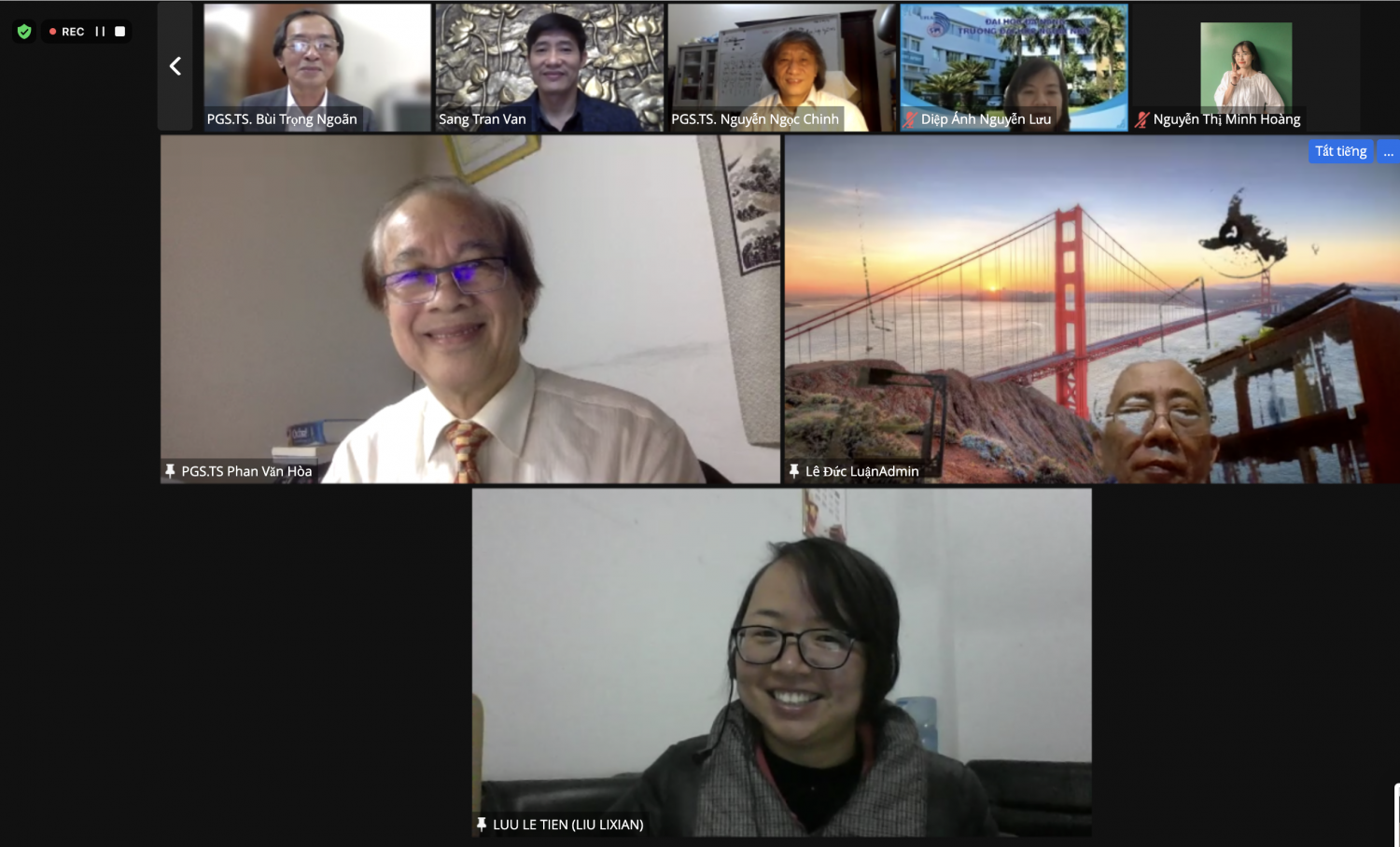 Candidate Liu Lixian made the presentation on her research proposal
Before officially becoming a
PhD
student of
UD-
UED, the above candidates received great support from the University's leaders and related
departments
through meetings
and
consultations on procedures and expertise through
different
channels.
Sharing about the reason for choosing
UD-
UED
,
Liu Lixian
majoring in Linguistics
said
: "Before choosing
UD-
UED, I also searched
for
many universities in Vietnam. In the end, I chose
UD-
UED because I know that the
university
has a tradition of training Vietnamese
Language
for foreigners,
and
there are
lots of
experienced teachers in training international students
.
Especially the cooperation relationship between The two
institutions
make
s
me more confident
in my choice
".
Zhang Qiuxia
,
another PhD student
majoring in Linguistics
shared
: "I am very happy to become a
PhD
student of the University. I hope to come to Da Nang soon. I would like to thank the
university's
leaders for their great support
in
my application
and e
specially g
iving
me a scholarship.
"
The above-mentioned PhD students take the PhD program under the government scholarships and UED scholarships. With the support from the government, UD-UED and the home institutions, it is hoped that the PhD students will soon complete their research plans with the best results as well as have great experiences in the UED academic environment.