At the ceremony, Assoc.Prof.Dr. Luu Trang - Vice Rector of University of Education, the University of Danang expressed sincerest thanks to the members and sponsor of AMA Scholarship Fund. He said: "This is a practical and significant activity for Vietnam education. The students received scholarships from AMA today will be increased more energy, winged for firmly enter to a bright future."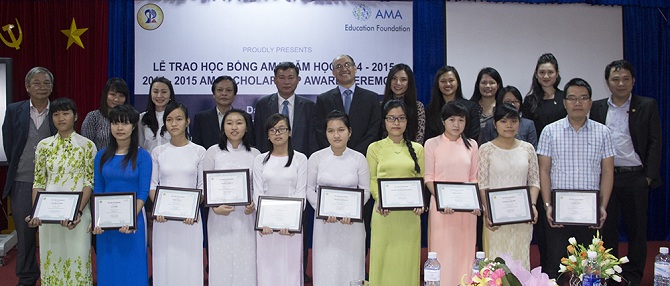 Valuable scholarshipsfrom the first year and be continued in the next 3 years will be goodcondition for students of UEd-UD to realize their dreams.
Notonly awarded valuable scholarships, Mr.Peter Mach - Chairman of AMA Scholarship Fund also provided students who received scholarships with sincere advices. According to him, in order to get success, each of us should reach five elements: Identify and pursue ourpassion for each stage of life; build model for each stage of our life; build assistance resource for ourselves; always be optimistic; make decision in all matters.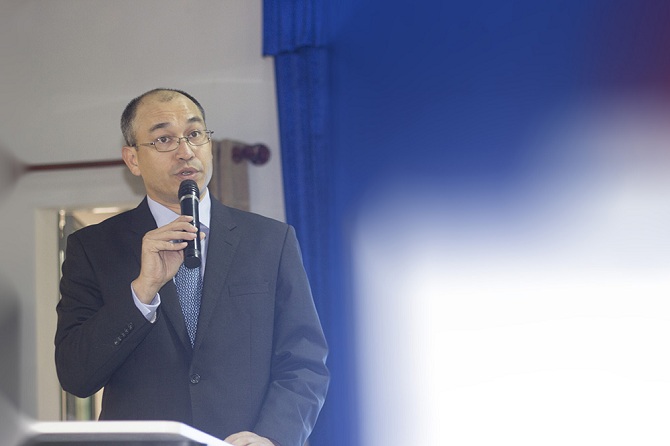 "Education is a good condition to build a better future for this generation and future generations". This is the reason why Mr.Peter Mach - Chairman of AMA Scholarship Fund decided to award scholarships to students in pedagogy major.
It is knownthat from 2012, AMA Scholarship Fund began offering scholarships to students of Ho Chi Minh City University of Education and now extends to the central region. In addition to University of Education – the University of Danang, Hue University of Education will be the next honored destination to be awarded scholarship from AMA Scholarship Fund.